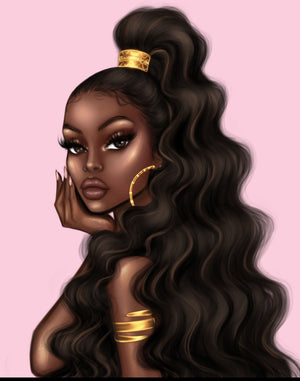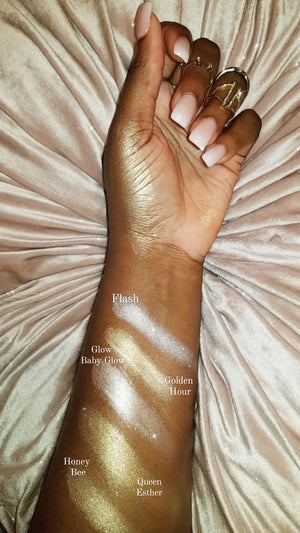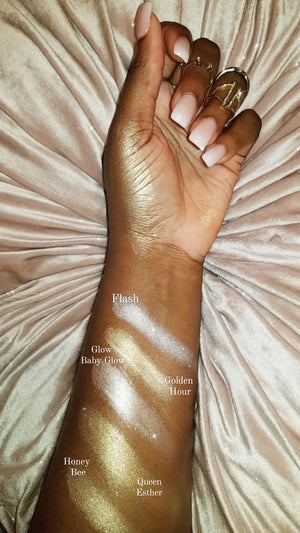 EL-Bee Highlights
NEW to the EL-Bee London brand, introducing EL-Bee highlight collection.  
A collection of 5 creamy based highly pigmented highlight powders. Get a super pretty glow with this collection. 
GOLDEN HOUR- Always love that pretty selfie you get around 7am and 3pm. This is it. A soft gold yellow hint. This suits all skin tones. 
GLOW BABY GLOW- This shade has a pink undertone. A soft pink with hints of rose gold. This shade suits most skin tones. 
FLASH - Our most daring shade. Pair FLASH with a smokey eye. Not for the faint hearted. This is our extreme glow. Use only if you want to stand out. This has a silver undertone.
HONEY BEE- This shade is very similar to our GOLDEN HOUR shade, just more intense. 
QUEEN ESTHER- Want a Queenly look? This is it. This is extreme glamour. This has a bronze/red gold undertone. This compliments a darker skin tone most.