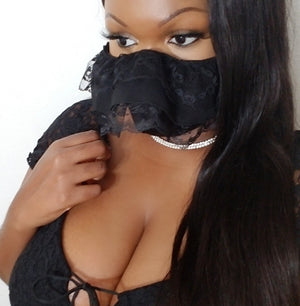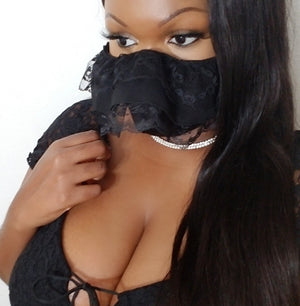 BLACK RUFFLE LACE FACE MASK
These masks for COVID-19.
They are for fashion purposes. They are not the CDA ones. These are created for women who want to look fancy during this pandemic. 
HOW TO WASH: Put it in a bowl of warm soapy light water. Shake it around to allow dirt and sweat to get out. Squeeze the mask gently to drain water, then set it outside to air dry.